21.06.17
Personal Leadership and Wellbeing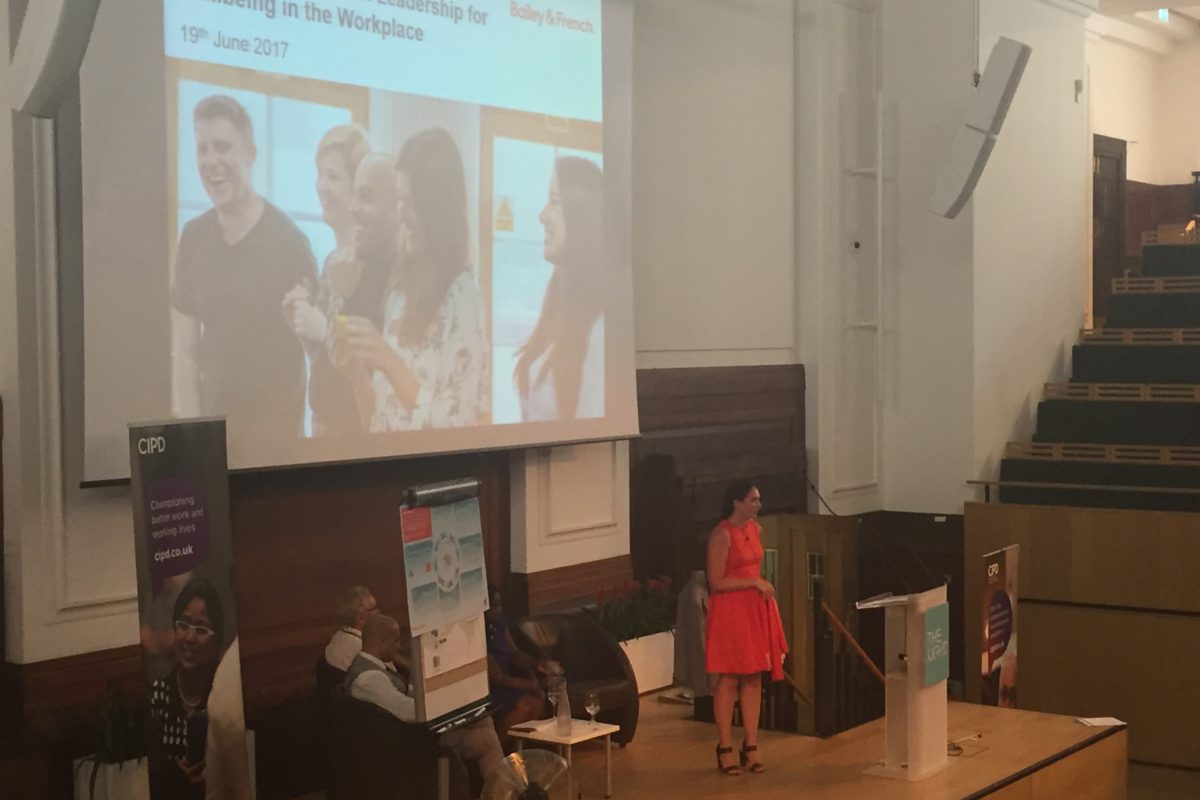 We really enjoyed the CIPD Wellbeing conference in London on Monday and I was very happy to be able to share our preventative approach to Wellbeing focusing on the PERMA model of Flourishing and Thriving with those who attended.
We've since had some great feedback and so now sharing the video clip of our focused session for those who missed out on tickets as the event was sold out.
If you want to learn more about how we can support you to build a better organisation through Wellbeing, Strengths Based Leadership or Performance Motivation get in touch +44 (0)1273 830830, info@baileyandfrench.com, @baileyandfrench
Read our articles on the PERMA model + Resilience here and case studies of our work here.
Alex Bailey